Dental Clinic in Navi Mumbai
Palm Beach Dental Clinic in Navi Mumbai is a state of art facility equipped with all advanced and latest dental inventory. We believe in giving our patients the best treatment at an affordable cost. We ensure patient comfort and absolute attention to detail in all our procedures. 
We take immense pride in sharing that all the procedures are done by in-house MDS specialists in respective fields.
Director, Lead Dentist at Palm Beach Dental Clinic
Dr. Kanchan Jadhav is the Periodontist and Oral Implantologist. She is a skilled clinician with 6 years of experience as a specialist. She is committed to providing comprehensive and excellent dental treatment with the utmost precision and patient care.
Discover the Top Dentists in Navi Mumbai
Trust our team of expert dentists in Navi Mumbai to provide you with personalized and compassionate care to help you maintain a healthy and beautiful smile.
Periodontist and Oral Implantologist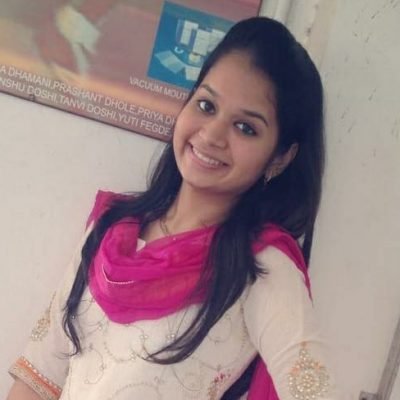 Oral and Maxillofacial Surgeon
We Create Beautiful and Brighter Smile.
Find Out What Makes Palm Beach Dental the Best Choice for Dental Care
If you are looking for the Best Dental Clinic in Navi Mumbai give Palm Beach Dental a chance to provide you the best dental treatment and experience as we are striving towards that goal every day.
Book a Free Consultation today! Or, give us a call at 9769624556 to get all your dental health question answered by our Best Dentist.
With reviews from all over the web with an average rating of 5.0, we are proud to be one of the leading Dental Clinic in Navi Mumbai. 
Read out our Google Reviews and know what our patients are saying about us and why they think we are the Best Dental Clinic in Sanpada, Navi Mumbai.
My experience at Palm Beach dental clinic was very nice, Dr Kanchan Jadhav explains the procedures along with the treatment properly and also takes proper precautions regarding COVID situation.
Dr. Kanchan Jadhav and her team are very professional, capable, understanding and down to earth. They patiently listen to the problem and advise the treatment. Very transparent on the costs involved.
Best dental clinic for Root Canal Treatment. Experienced the best dental treatment in affordable cost. Clinic is clean, hygienic and well equipped with advanced technology equipment. Should visit Palm Beach dental Clinic for your dental issue.
When I visit the clinic for my problem of periodontists, Dr. Kanchan immediately understood my problem and very confidently mentioned that it will be cured in 2-3 sittings. She is very knowledgeable and moreover she resolved my problem without any surgery. Earlier I went to another dentist and they recommended flap surgery for 50 percent of my teeth but when I visit Palm beach dental clinic, I was cured without any surgery. I believe all this could be possible because of her expertise. After my first consulting visit, I mentioned that I will come next day and she didn't even ask consulting fees and generally dentists take 300-500 Rs during first visit which proves she is not at all money minded and tells reasonable cost for treatment. You can understand why I am writing so much about her because she deserves much appreciations.